Your correspondent recently went on a journey to the land of the long white cloud. During that sojourn she observed the following historic bridge and heard a story about a nurse named Edith Cavell.
What does a nurse have to do with a bridge? Read on..
Edith Cavell was born in 1865 in Norwich, the daughter of the local vicar. It was most likely from her father that she learnt the dedication to others that would characterise the remainder of her life. After a brief period as a governess, Edith began training as a nurse at London Hospital. In 1907 she was recruited to become the matron of a newly established nursing school in Brussels.
Nursing had only really began to be established as a profession about fifty years earlier during the Crimean War under the auspices of Florence Nightingale. Edith was instrumental in the introduction of the modernised nursing in Belgium. In 1910 she launched the first Belgian nursing journal, and in 1911 had become the head training nurse for three separate hospitals.
Unfortunately three years later World War I engulfed Europe. Edith returned to Brussels where her clinic and nursing school had been taken over by the Red Cross. Unfortunately, by November Belgium had been occupied by the Germans.
Edith's strong moral ethics led her to treat both Belgian and German soldiers equally, an attitude she impressed apon the nurses she led.
However Edith also harboured a secret. Very quickly during the occupation she became involved in an underground plot to smuggle wounded soldiers out of Brussels. With her assistance, usually including sheltering them in her own home, around 200 captured Allied soldiers escaped to neutral Holland.
In August 1915 Edith was betrayed by Gaston Quien (himself later convicted as a German collaborator). She was imprisoned in solitary confinement for nine weeks and during this time provided a confession. Under the terms of Geneva Convention a Red Cross representative forfeited all rights of immunity if "belligerant action" were taken.
At 6am on October 12, 1915 Edith Cavell was executed by German firing squad. She was 49.
Her final words, as spoken to a pastor, were:
'Ask Mr. Gahan to tell my loved ones later on that my soul, as I believe, is safe, and that I am glad to die for my country.
'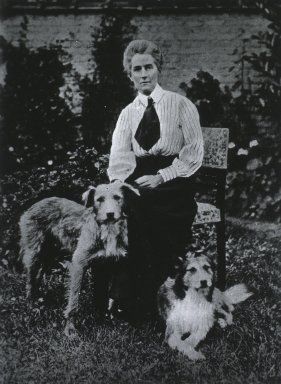 Edith became a prominent figure in World War I propaganda. Fictional accounts of her execution abounded, usually to emphasise the moral depravity of the Germans. This prominence most likely leads us back to our bridge.
The bridge above spans the Shotover River between Queenstown and Arrowtown in New Zealand. It was built between 1917 and 1919 during the later stages of the areas Gold Rush. A miner named John Clark who lived near the bridge, and was an admirer of Edith, painting it with the name "Edith Cavell Bridge". Despite local councils disapproval, the name soon became common usage and eventually stuck.
It's not Edith Cavell's only memorial - but it is perhaps the most unusual.
The woman herself, I'd imagine, would probably have felt it unnecessary.
http://www.firstworldwar.com/bio/cavell.htm
http://www.edithcavell.org.uk/
http://www.historic.org.nz/TheRegister/RegisterSearch/RegisterResults.aspx?RID=4371