Women giving birth in the modern era owe a great deal of gratitude to Queen Victoria, although these facts are not widely known. However, were it not for her, it is possible that stigmas surrounding pain relief in childbirth might still exist.
But before we explore this, we must first discuss some of the early history of anaesthetics.
It's hard to imagine a world without anaesthetics. We use them liberally in almost every facet of medicine, from the simple insertion of cannulas, to keeping people unconscious on the operating table for hours at a time.
So it may surprise you to learn that while the history of surgery is almost as old as medicine, the concept of anaesthetics has only been around since the nineteenth century.
Opium, morphine and alcohol had been administered haphazardly throughout history as anaesthetic agents, with variable success. However, the first more successful compound, nitrous oxide, was demonstrated in 1845, by an American dentist named Horace Wells Connecticut at the Massachusetts General Hospital (1).
Unfortunately for Mr. Connecticut, his patient screamed in pain during the procedure. The subsequently discredited Mr. Connecticut killed himself in jail some years later after allegedly assaulting a prostitute with sulphuric acid (2).
Despite its less than successful beginnings, nitrous oxide was used successfully a year later for a tooth extraction. However, fortunately (as nitrous oxide isn't the best anaesthetic), a new compound was developed. Ether.
Ether was first used in a surgical operation at the Massachusetts General Hospital on October 16, 1946. Dr John Warren used ether to anaesthetise a patient, and then removed a congential malformation from his patient's neck (2).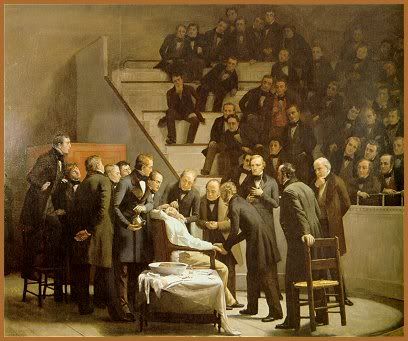 (Hinckley, First Operation with Ether)
Ether, however, was far from a perfect drug. It was highly flammable, and also tended to induce vomiting in patients. In England it was quickly replaced by chloroform (1).
Chloroform was first developed as anaesthetic by James Young Simpson, a Scottish doctor, professor of obstetrics and physician to Queen Victoria (3).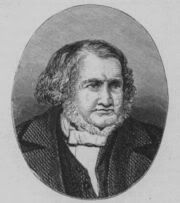 (James Young Simpson)
This association, more than anything, was probably the pivotal turning point for the use of anaesthetic agents in both labour and surgery throughout the United Kingdom and its associated territories.
As with most medical advancements, the initial reaction to anaesthetic agents in labour was to consider it an act against nature and God. However, all of this was to change when one woman, Queen Victoria, asked for help during labour.
Queen Victoria gave birth to nine children, all of whom survived to adulthood. In 1848, just after the birth of their sixth child, Prince Albert urged his wife to seek a consultation with her physician, John Snow, about the possible use of anesthetic in her next delivery (4). (John Snow is also notable for being the father of epidemiology). Prince Albert, unlike several of the other royal physicians, was very well read on the subject of anaesthesia, and had a keen interest in its use to soothe his wife.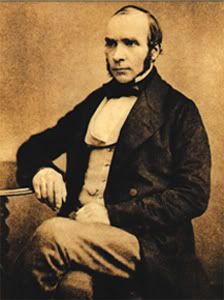 (John Snow)
Despite her husband's urgings, Queen Victoria chose not to use any anaesthesia for the delivery of her seventh child. But in 1853, for her eighth delivery she did, and successfully. The Queen expressed her satisfaction with the procedure, so much so that she used it again for her ninth and final delivery (5).
Upon learning about the royal use of anaesthetic, the Lancet, the most reputable medical publication in England, then as now, published a scathing editorial in opposition. No names were mentioned, but the gist of the paper was certainly clear. It included, such gems as the following;
Probably some officious meddlers about the Court so far overruled her Majesty's responsible professional advisers as to lead to the pretence of administering chloroform, but we believe the obstetric physicians to whose ability the safety of our illustrious Queen is confided do not sanction the use of chloroform in natural labor.
(6)
Fortunately in England in the nineteenth century there was someone whose views and opinions were valued more highly than the medical
profession.
Queen Victoria.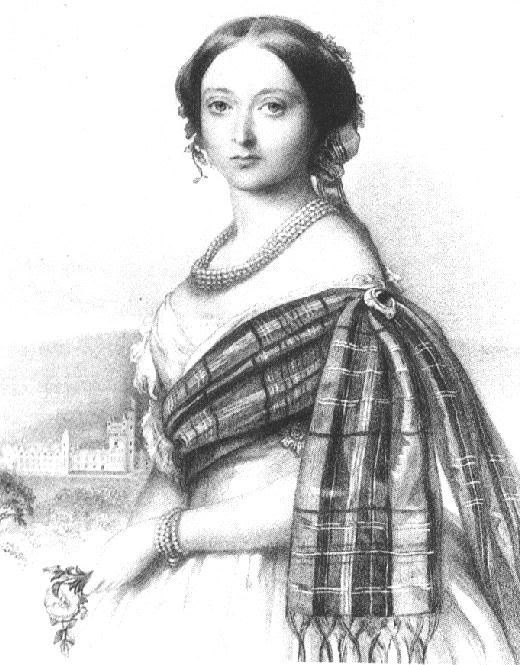 She never spoke publically about her use of chloroform, other than to pronounce herself 'satisfied'. Her physician, John Snow, also never divulged intimated details, other than to describe her Majesty as a model patient. However, her use of chloroform not once, but twice and continued reliance on John Snow spoke volumes for her happiness with the procedure.
And soon women everywhere were asking for the option.
(1) http://en.wikipedia.org/wiki/Anesthesia
(2) http://www.anesthesia-nursing.com/ether2.h
tml
(3) http://en.wikipedia.org/wiki/James_Young
_Simpson
(4) http://www.ph.ucla.edu/epi/snow/victoria.h
tml
(5) http://www.ph.ucla.edu/epi/snow/richards
on3.html
(6) http://www.ph.ucla.edu/EPI/snow/lancet18
53reaction.html